NBAA Schedulers and Dispatchers
January 29 – February 1
San Antonio, TX
See how we can work for you
Leverage the power of Aviation Week Network and reach key sectors before, during and after the Schedulers & Dispatchers event.
Business airport, FBO and Services
Business & personal air Charter
Aircraft Values
Key Business & Commercial Airport Data
Operational Intelligence
Connect with business aviation owners, operators

and influencers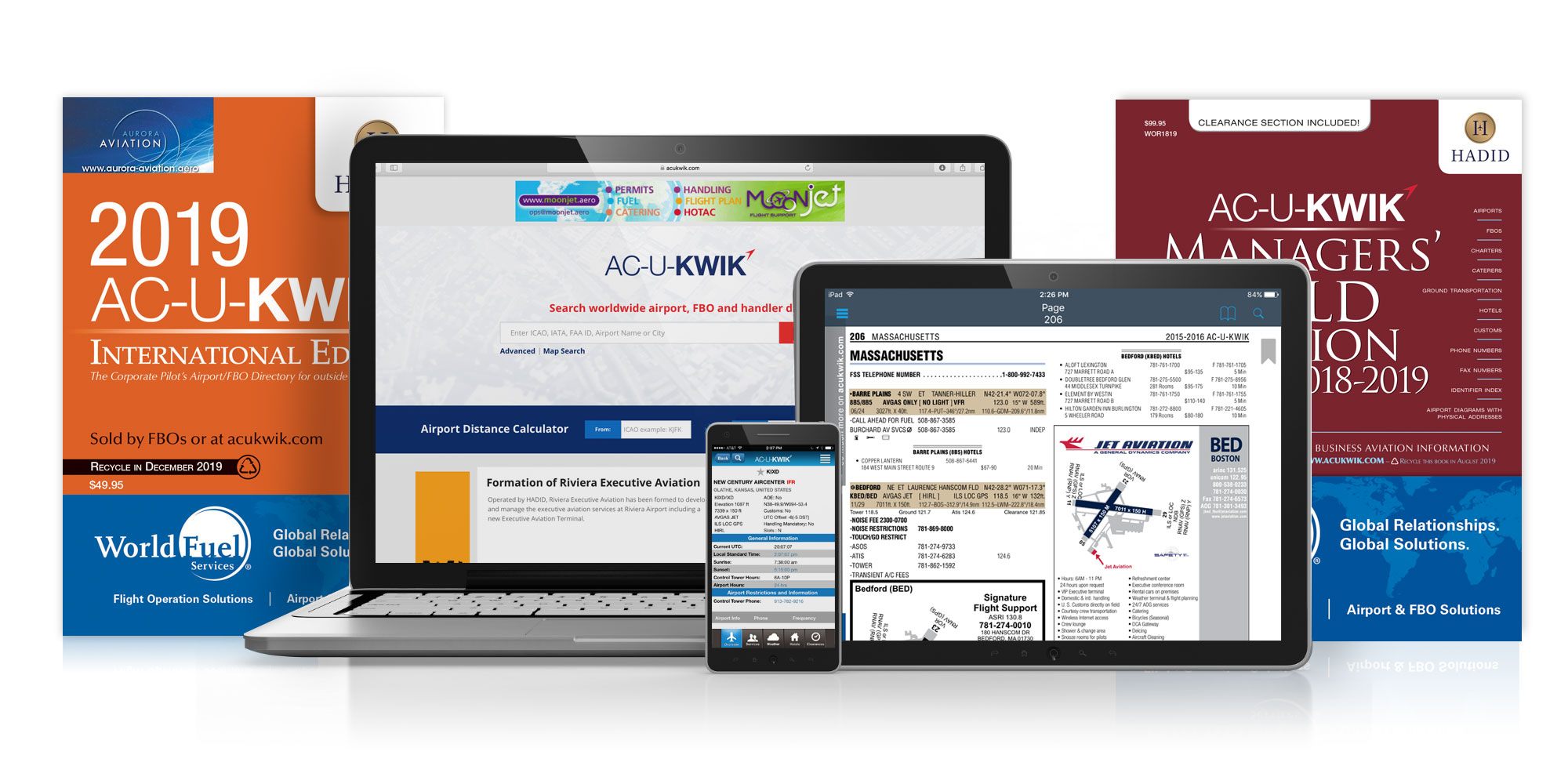 Business airport, FBO and Services
Increase your exposure to 50,000+ pilots, operators and business aviation professionals worldwide on ACUKWIK.com. This essential pre-flight planning tool delivers complete details on FBOs, handlers, fuel providers, ground transportation, maintenance and more!

Complete guide to business and personal air Charter
Reach air charter operators looking to book charter flights with Air Charter Guide's print and online solutions.  The most-read authoritative guide to the air charter industry delivers contact and fleet details for commercial licensed aircraft operators in 148 countries worldwide!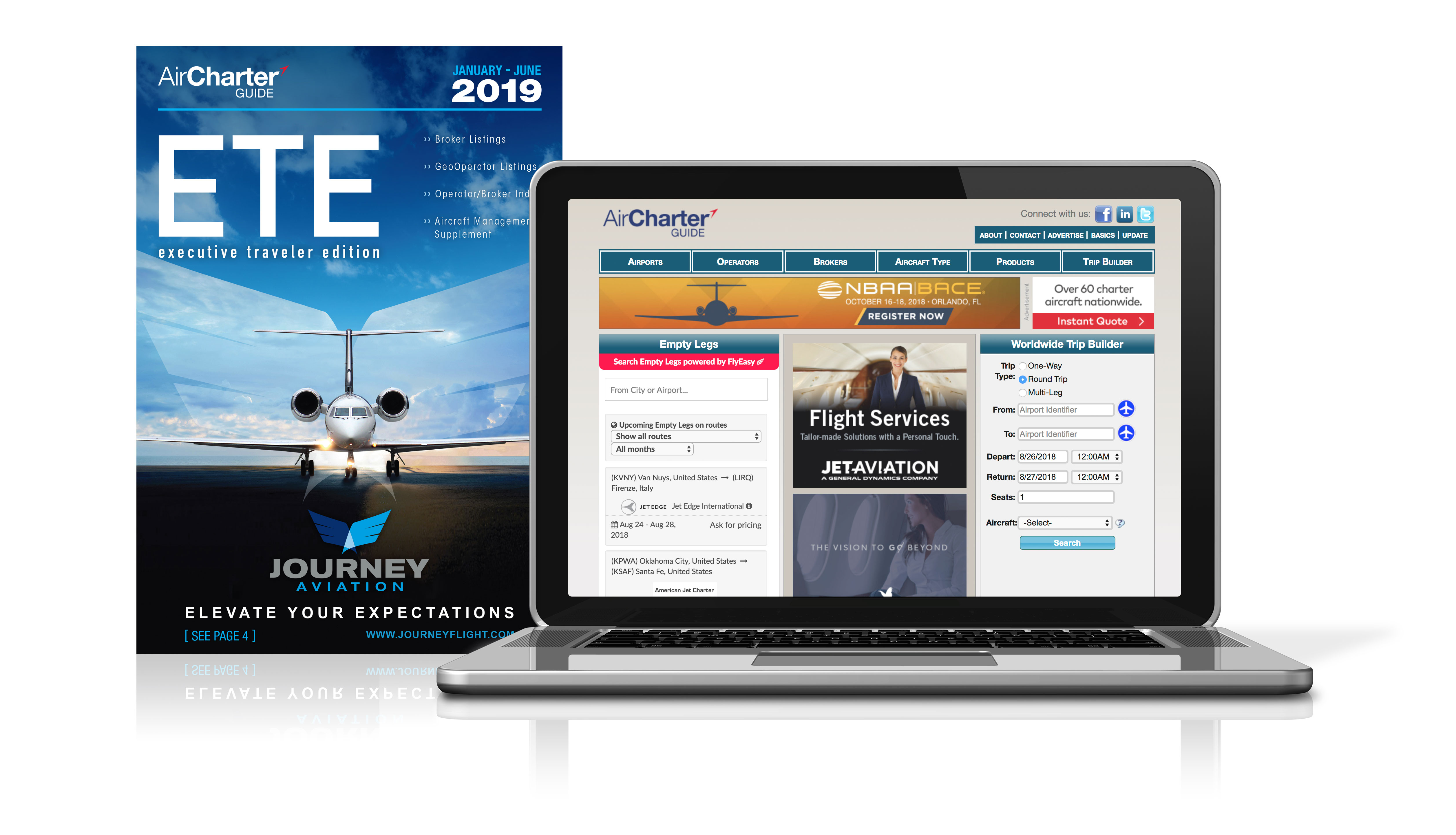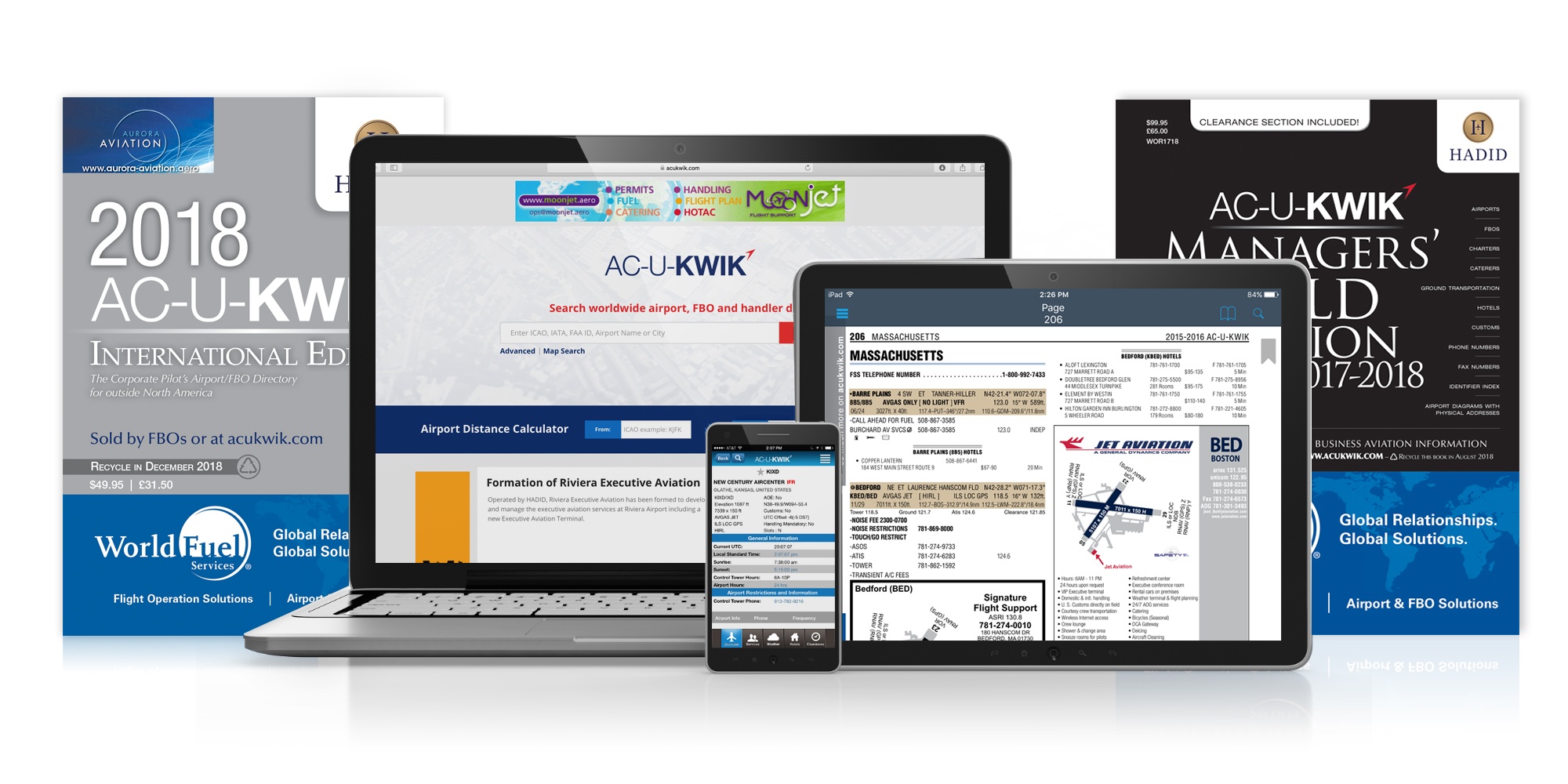 Premier Resource for
Aircraft Values
Over 4,000 critical decision-makers, including aircraft owners, OEMs, bankers and insurance companies across the globe rely on Aircraft Bluebook to find valuations quickly and thoroughly. Reach them with a high-impact advertising campaign.

Key Business & Commercial Airport Data
Flight departments rely on Airportdata.com for essential information on airport, ground handling and related service company data. Make an impact with those commercial passenger and cargo carries with a high-impact advertising campaign!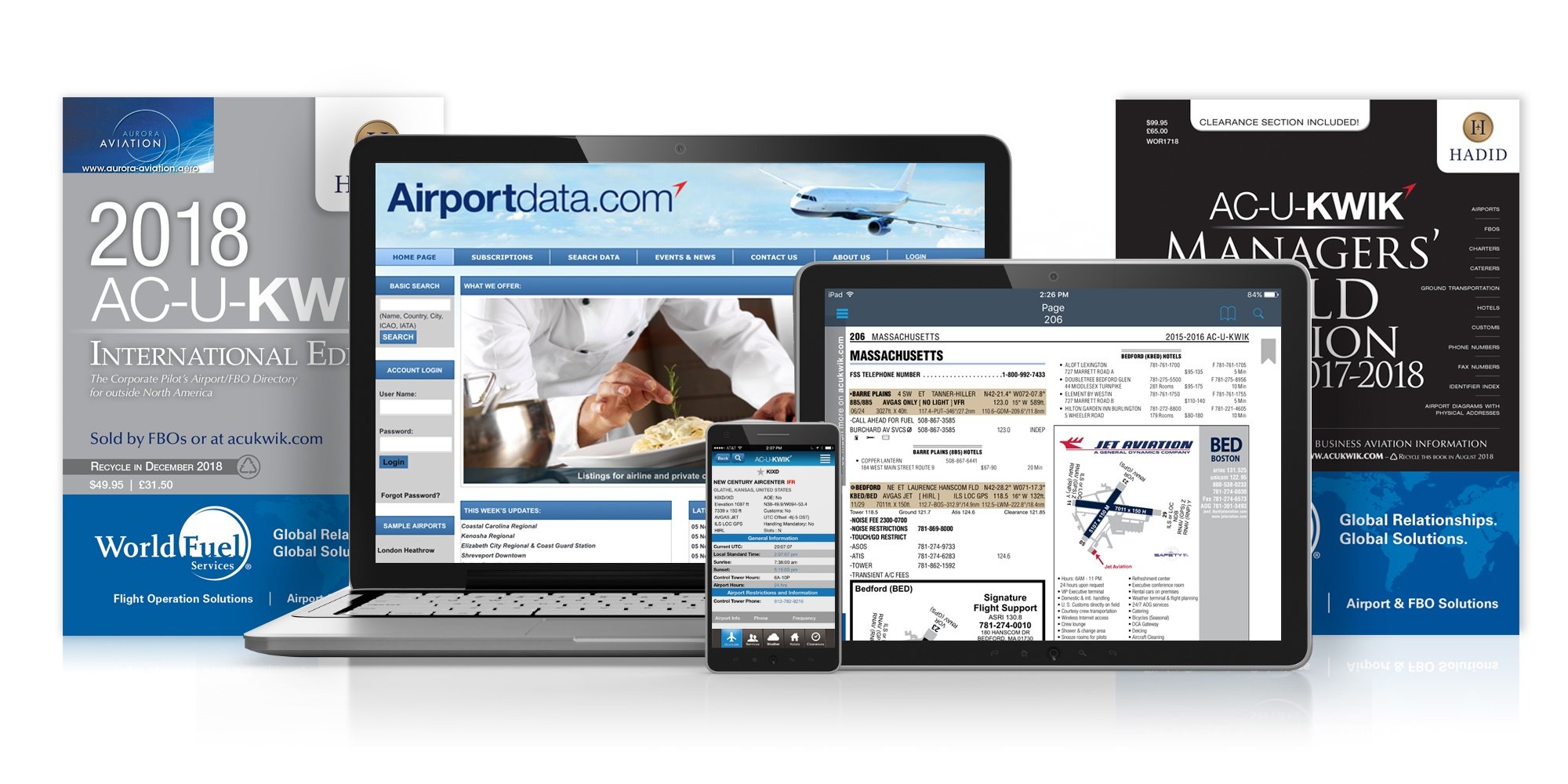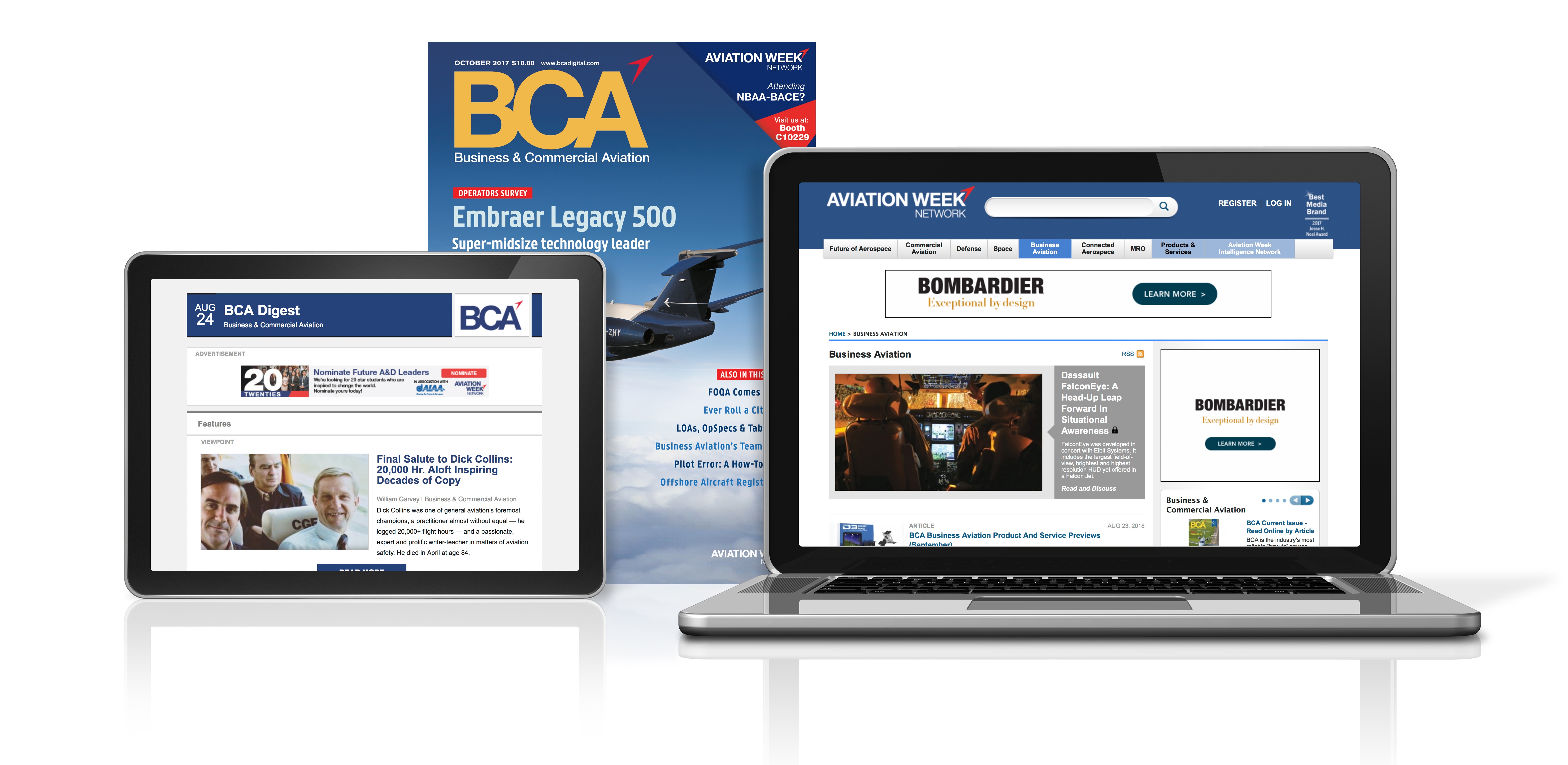 BCA Marketing Campaign Recommendation:
Full page ad in Feb Issue + run of site ads on BCADigital.com + BCA Digest eNewsletter top position

Operational Intelligence in 3 Formats:
February Issue: Includes a special feature focused on Schedulers and Dispatchers, PLUS high- impact distribution throughout the show.
AD CLOSE:  12/28
Online: Reach business aviation professionals on the leading content channel with over
260,000 monthly page views.
BCA Digest Newsletter: Emailed twice weekly to over 45,000 business aviation professionals.  Advertising opportunities include display ads and native content.
Build your marketing plans around other key business aviation events
Marketing Services —  Reach MORE buyers with MORE impact
Reach more than 60,000 buyers through our multiple channels. Utilize our channels, including our marketing services opportunities to reach your target market, generate leads and make an impact.
What do we deliver?
Industry-leading A&D database across all markets, titles, job functions and geographic locations

Lead generation and lead nurturing programs that include content marketing, content syndication, webinars, audience extension, 3-touch email programs and more

Integrated print/digital programs for streamlined, efficient media buys

Research and analysis offerings that deliver the information you need to make confident decisions