MRO Europe
October 15 – 17
London, UK
See how we can work for you
MRO professionals attend Europe's largest maintenance conference & exhibition to do business. Reach them before they hit the show floor, stand out onsite and continue the conversation once the show has ended.
The most powerful MRO portfolio in the industry
A vast network of MRO Decision-makers
Comprehensive directory of products and services
Industry leading news
Critical business intelligence
Target MRO decision-makers with the most powerful MRO portfolio in the industry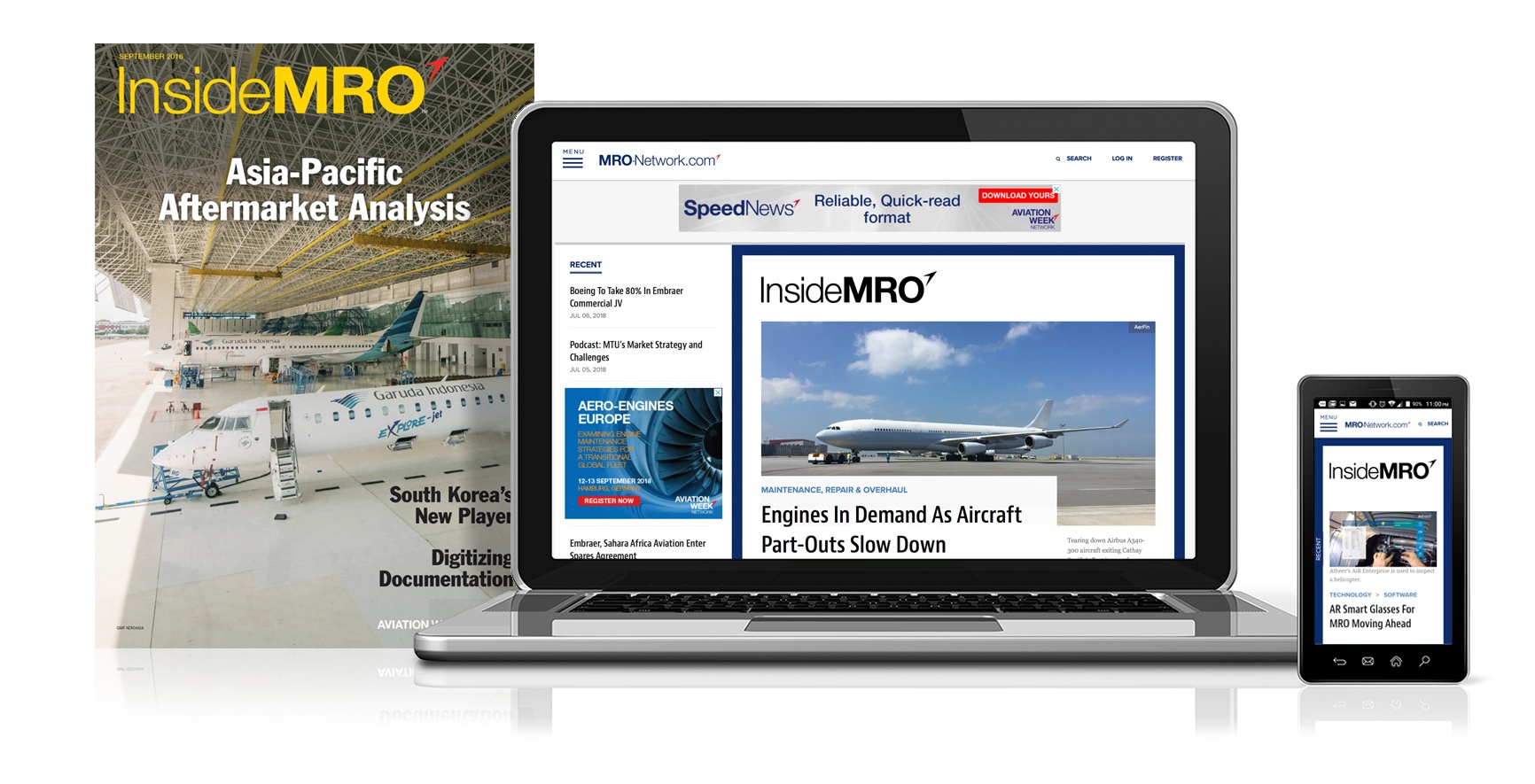 AD CLOSE: September 23
Spreads and full page ads are available!

October Issue. The official magazine of MRO Europe distributed onsite throughout the show and worldwide to 45,000+ MRO professionals.
Editorial features include:
Digitalization: Digital Transformation
 Proactive Supply Chains
 Engine Repair Developments
Engineered: Central Maintenance System

The digital hub for global MRO professionals that delivers news, analysis and insights every day and features MRO Europe specific show content during the week of the show.
Did you know? MRO-Network.com delivers:
331,000+ average monthly page views
Nearly 140,000 average monthly visits
83,000+ unique monthly visitors
MRO Europe Sponsorship
Limited to 5 sponsors!
Own MRO Europe online with your marketing message! The sponsorship includes high-impact exposure on MRO-Network.com, AviationWeek.com, as well as in the newsletters.
Daily Newsletter
Daily newsletter that delivers key MRO news and insights, plus MRO Europe content, sent to 60,000+ MRO professionals every morning of the show.
Daily Evening Update Newsletter
Exclusive Daily Sponsorship!
(Offered to 3 sponsors, 1 sponsor each day)
Delivers dedicated MRO Europe coverage, distributed each evening of the show to 60,000+ MRO professionals.
Sponsorship includes:
– "Brought to you by" mention with logo
– 1 piece of sponsored content per day
– 3 exclusive banner positions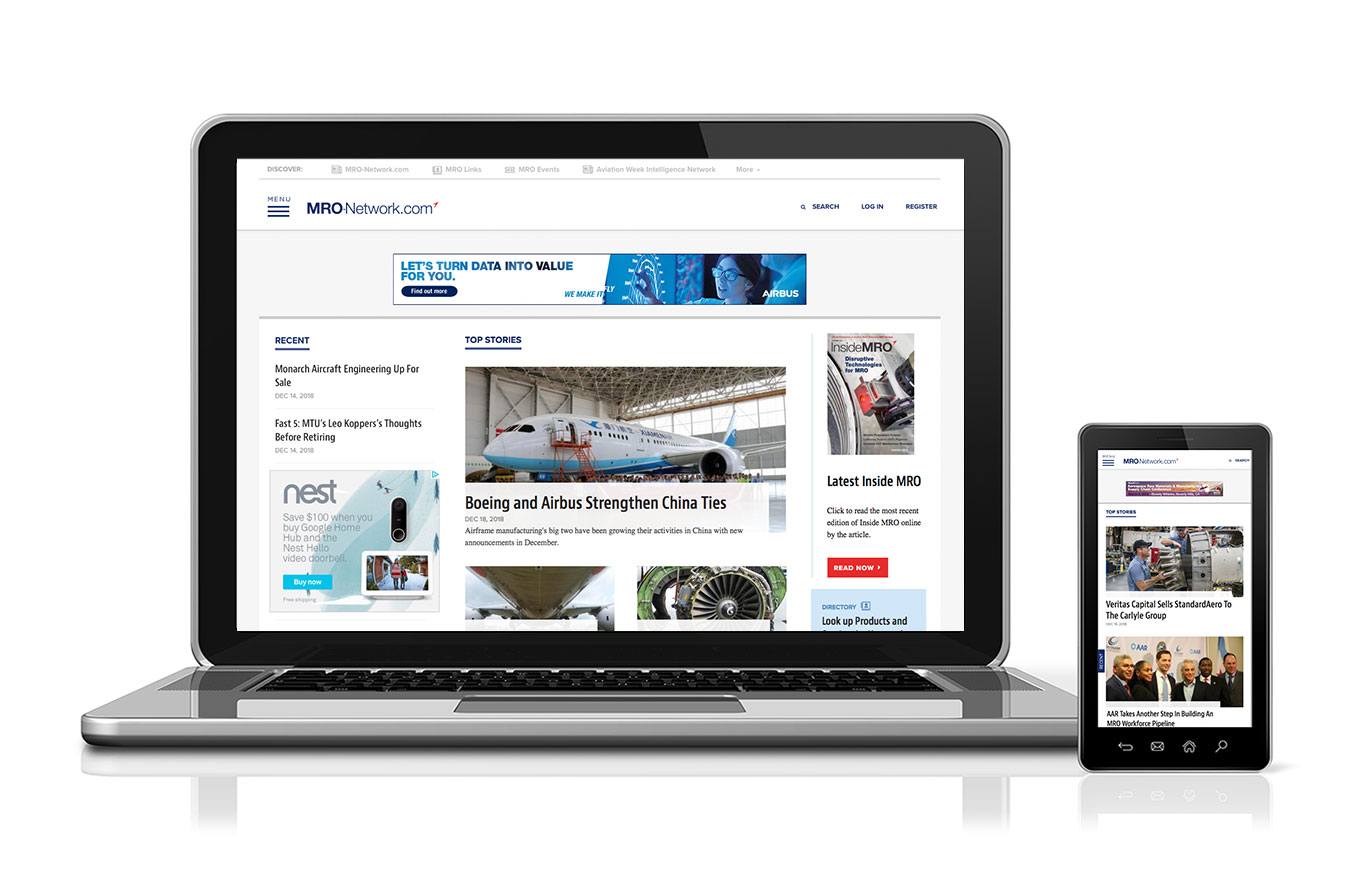 Target decision-makers onsite and stand out from the competition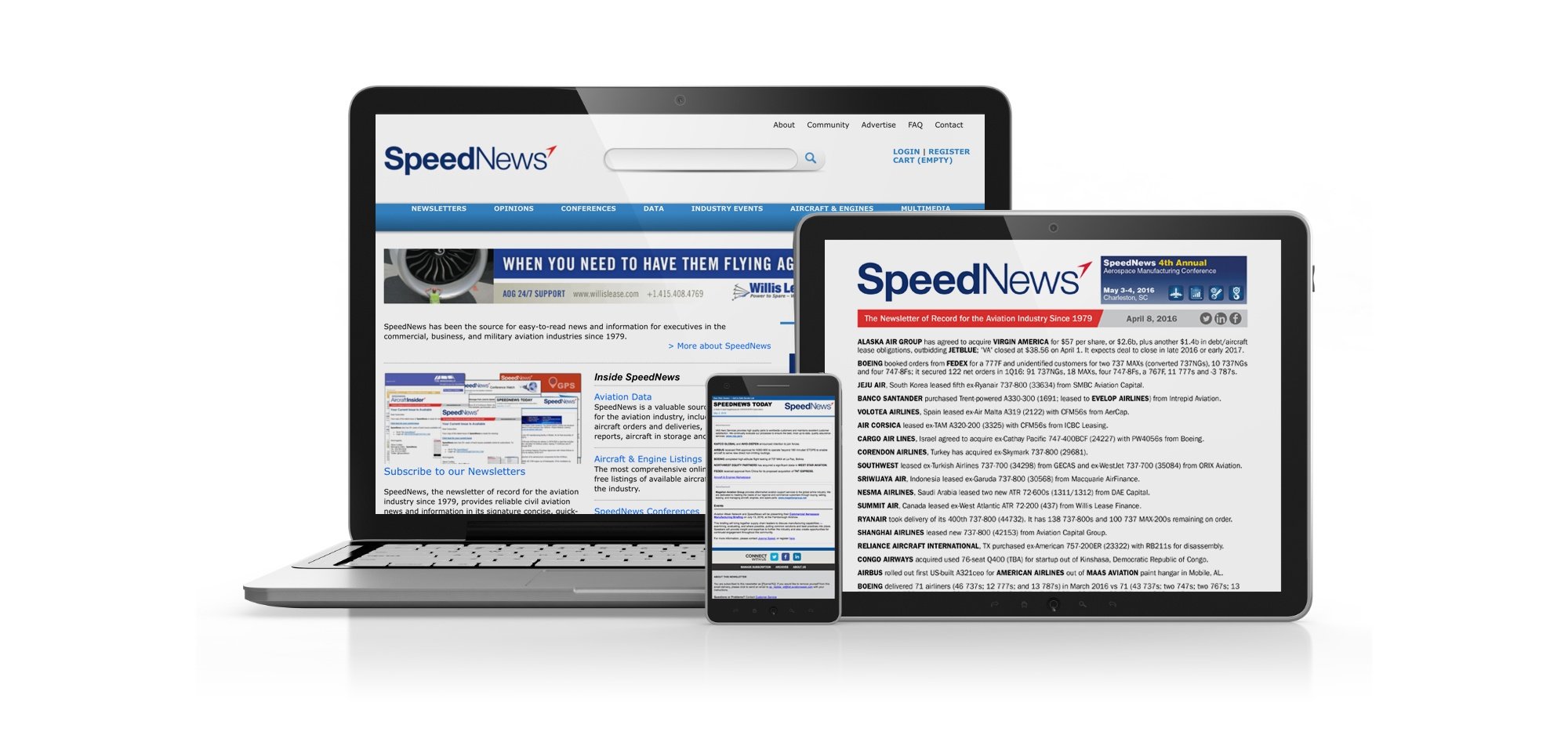 Spotlight your company and message and extend your reach to over 30,000 MRO Europe attendees & exhibitors onsite and worldwide.
Heavily distributed throughout the show, SpeedNews Onsite Briefing delivers quick-scan headlines and news that MRO and commercial aviation professionals rely on.
Target MRO buyers in the marketplace that showcases MRO products and suppliers

Connect to MRO buyers year-round, beyond the MRO Europe show floor with MRO Links -a digital, searchable directory of products and services for airline and MRO buyers. There's no better way to elevate your brand, get noticed and generate leads!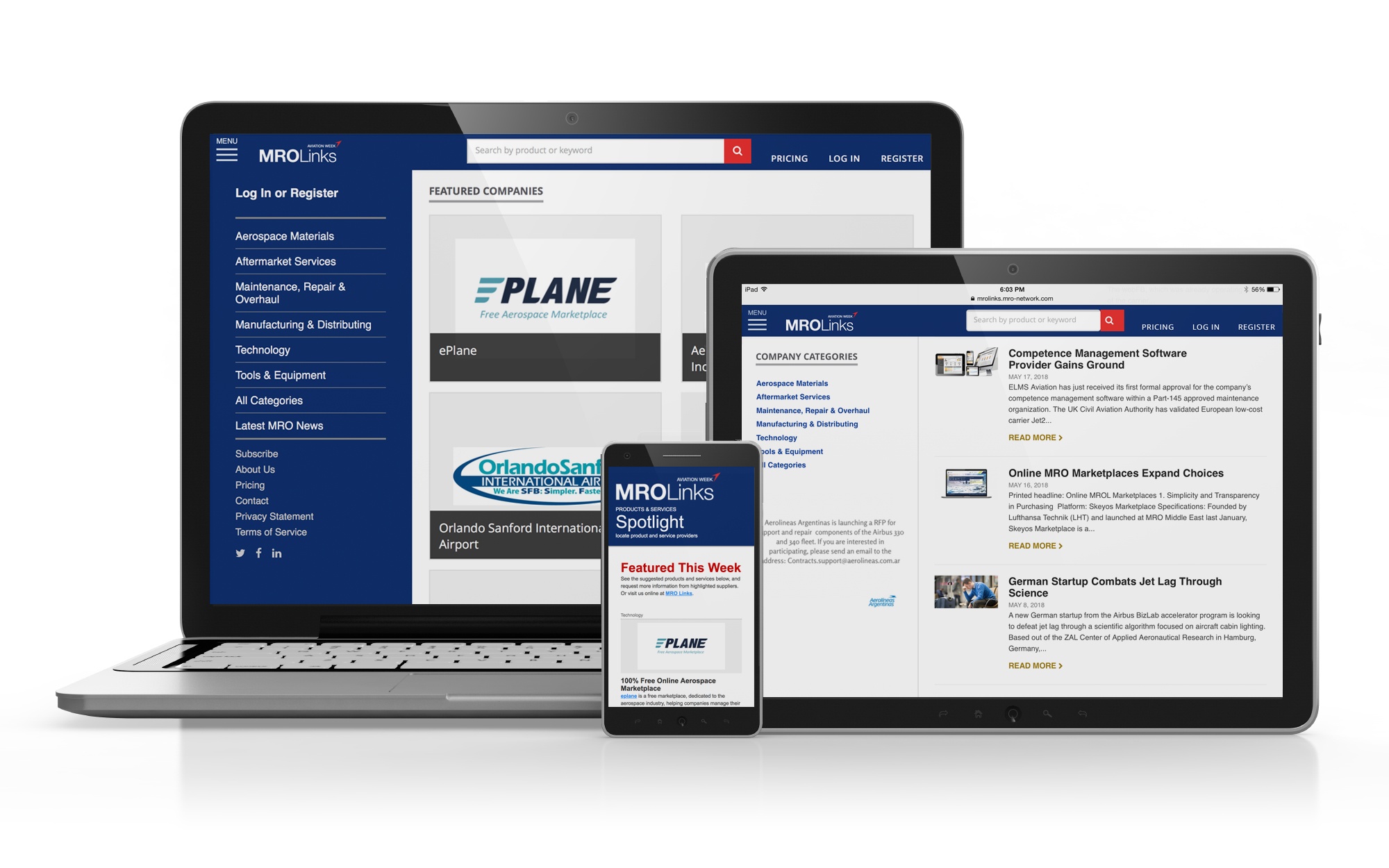 Target airline professionals with the leaders in commercial aviation news in print and online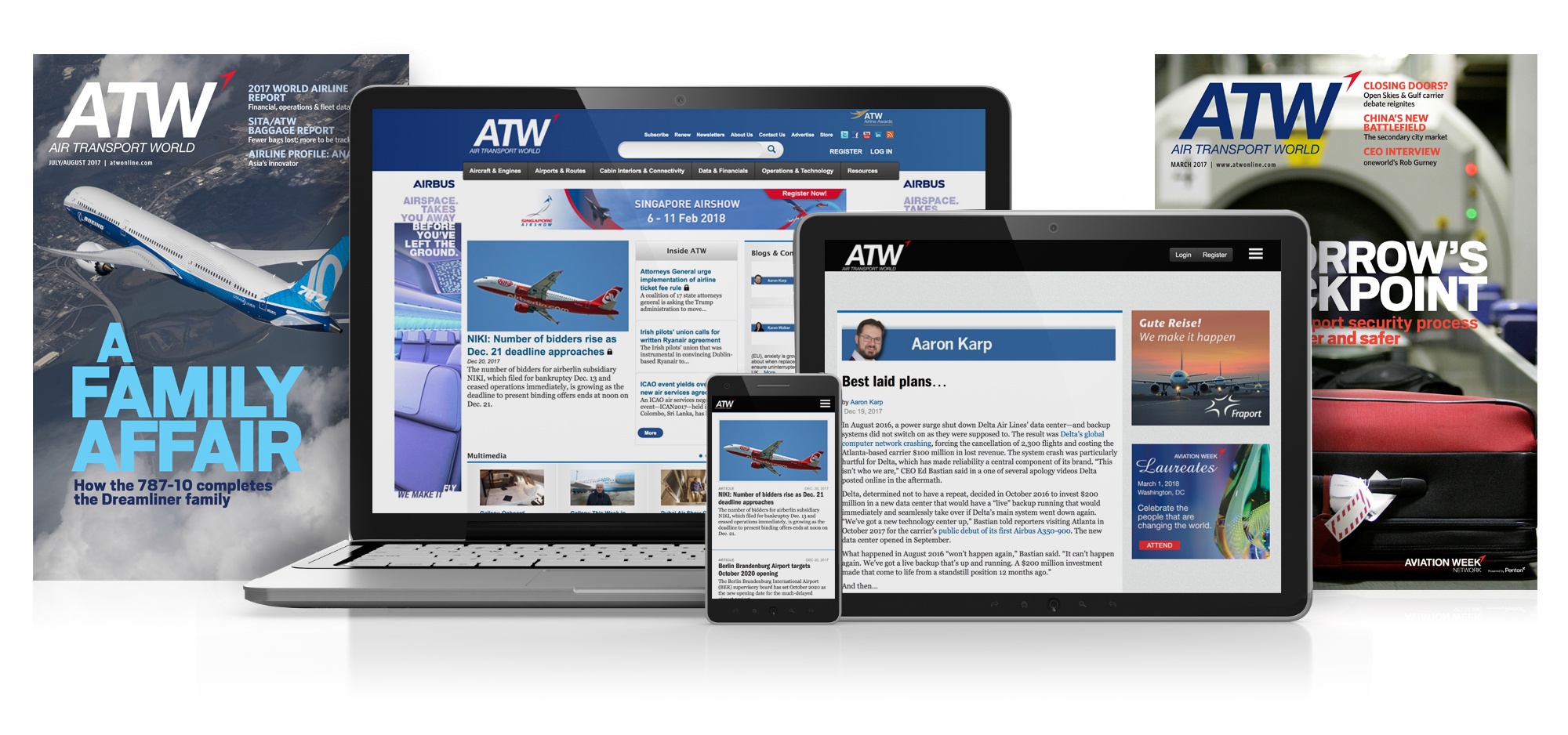 ATWOnline
Global airline decision-makers across the industry turn to ATWOnline for the news, data, blogs and insights that they need to do their job more efficiently. With over 700,000 monthly page views, this highly engaged audience will see your message.
ATW Daily News
ATW's daily newsletter reaches commercial airline decision-makers and influences who are authorized to make purchasing decisions. This highly engaged newsletter reaches over 55,000 commercial influencers daily with a 45% open rate!

October Issue. Distributed MRO Europe and digitally worldwide to nearly 30,000 commercial aviation professionals.
Bonus:  Print Ad Study Issue! (See how well your print ad scores among ATW readers.)
Editorial features include:
Crew Training
Asian Market
Widebodies

AD CLOSE: SEPTEMBER 5
Target commercial aviation professionals with critical business intelligence

The essential go-to resource for commercial aviation decision-makers at airlines, air cargo companies, commercial aviation manufacturers and government agencies around the globe.
Aviation Daily has a 100% paid circulation!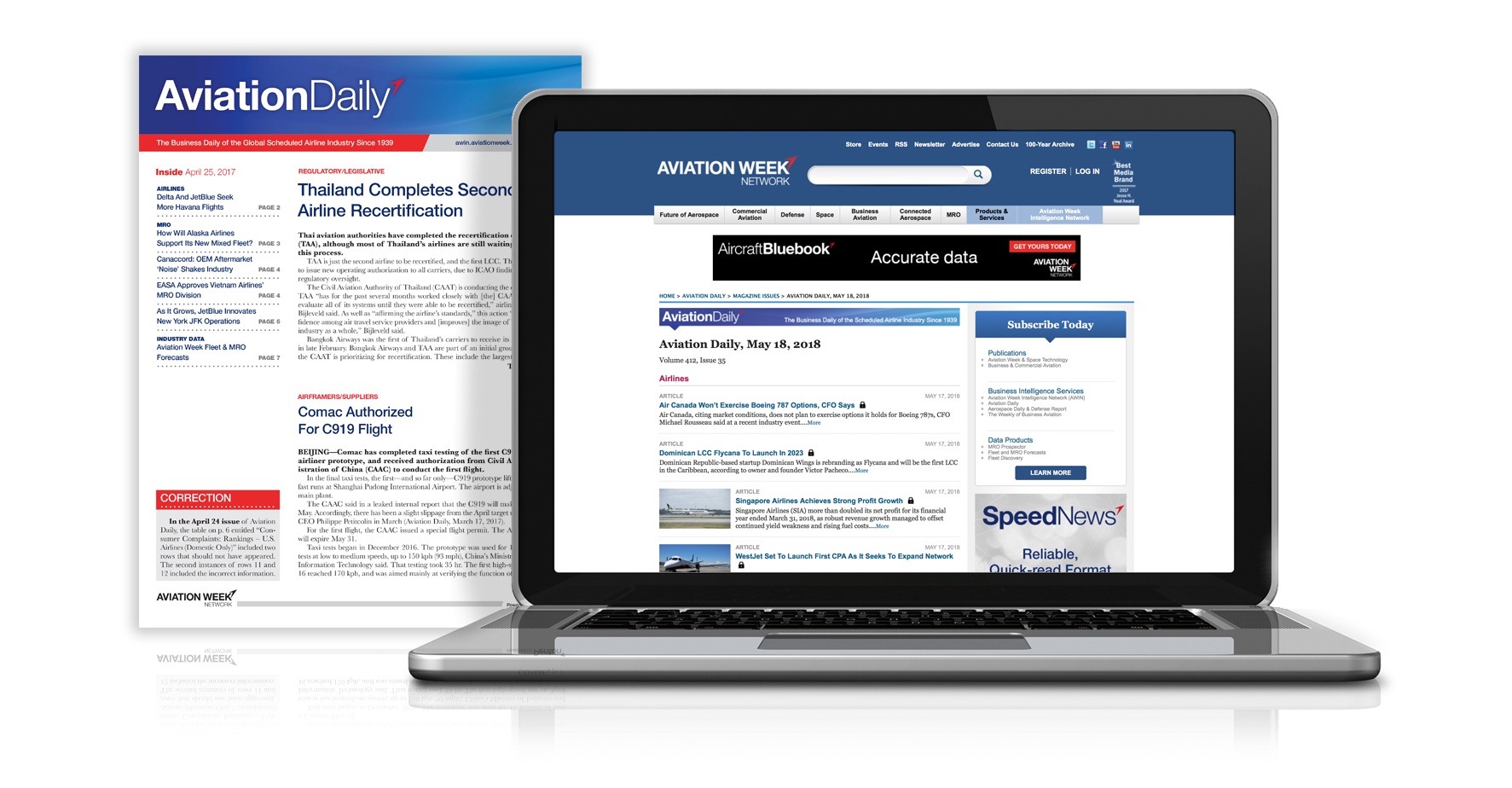 Build your marketing plans around other key MRO events
Marketing Services —  Reach MORE buyers with MORE impact
Reach more than 60,000 buyers through our multiple channels. Utilize our channels, including our marketing services opportunities to reach your target market, generate leads and make an impact.
What do we deliver?
Industry-leading A&D database across all markets, titles, job functions and geographic locations

Lead generation and lead nurturing programs that include content marketing, content syndication, webinars, audience extension, 3-touch email programs and more

Integrated print/digital programs for streamlined, efficient media buys

Research and analysis offerings that deliver the information you need to make confident decisions
Source - Publishers Own Data: October 2019

Copyright © 2019. All Rights Reserved. Informa Markets, a trading division of Informa PLC.