Routes Events
Get ready to grow your air service network
around the 2020 Routes events!
Routes Events
Get ready to grow your air service network
around the 2020 Routes events!
The new Routes media portfolio provides direct connections to the route service industry –
Make an impact BEFORE, DURING and AFTER the Routes events with smart, impactful marketing opportunities that include: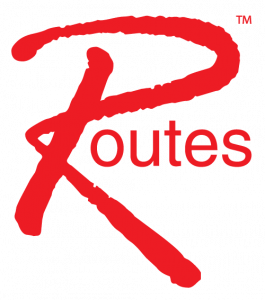 ShowNews
Official show daily of Routes events, led by ShowNews Editor-In-Chief, John Morris, delivers key market analysis, onsite interviews and the latest Routes news from the global community and intelligence from the show floor.
Distributed throughout:  Routes Americas, Routes Asia, Routes Europe and World Routes!
Make sure your message is included! There's no way to reach decision-makers during the Routes events!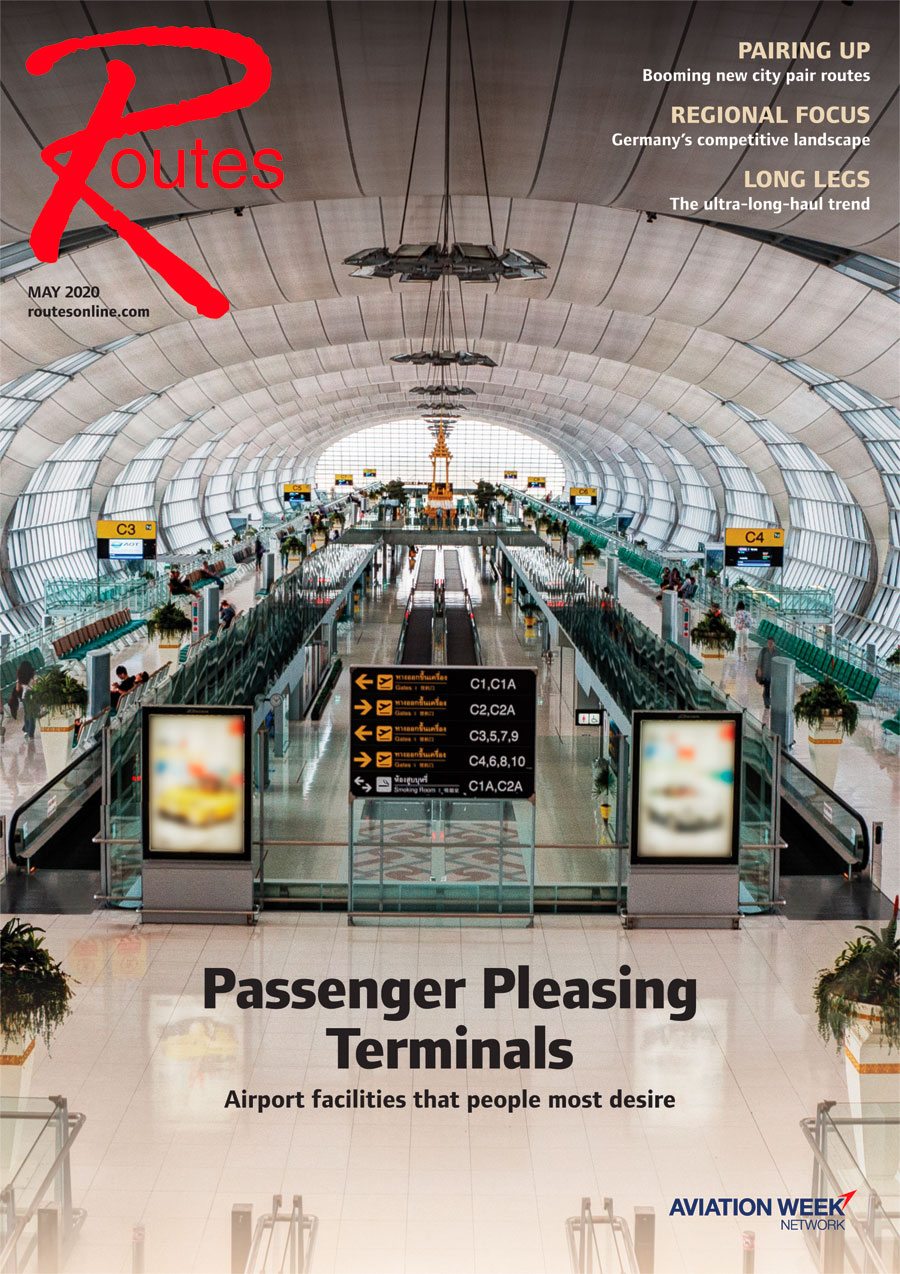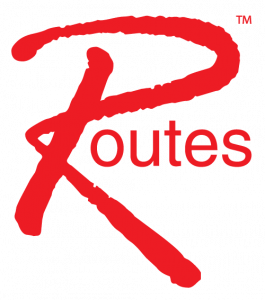 Newly relaunched and more impactful than ever before – Routes magazine delivers topics news, analysis and insight for airline and airport executives involved in global route development decision-making.

Routes appears in the center of Air Transport Magazine for all issues – and is ALSO printed as a standalone magazine for extensive bonus distribution at all 4 Routes events!
Did you know? Routes delivers:
Routes is the only publication that covers ALL aspects of route planning!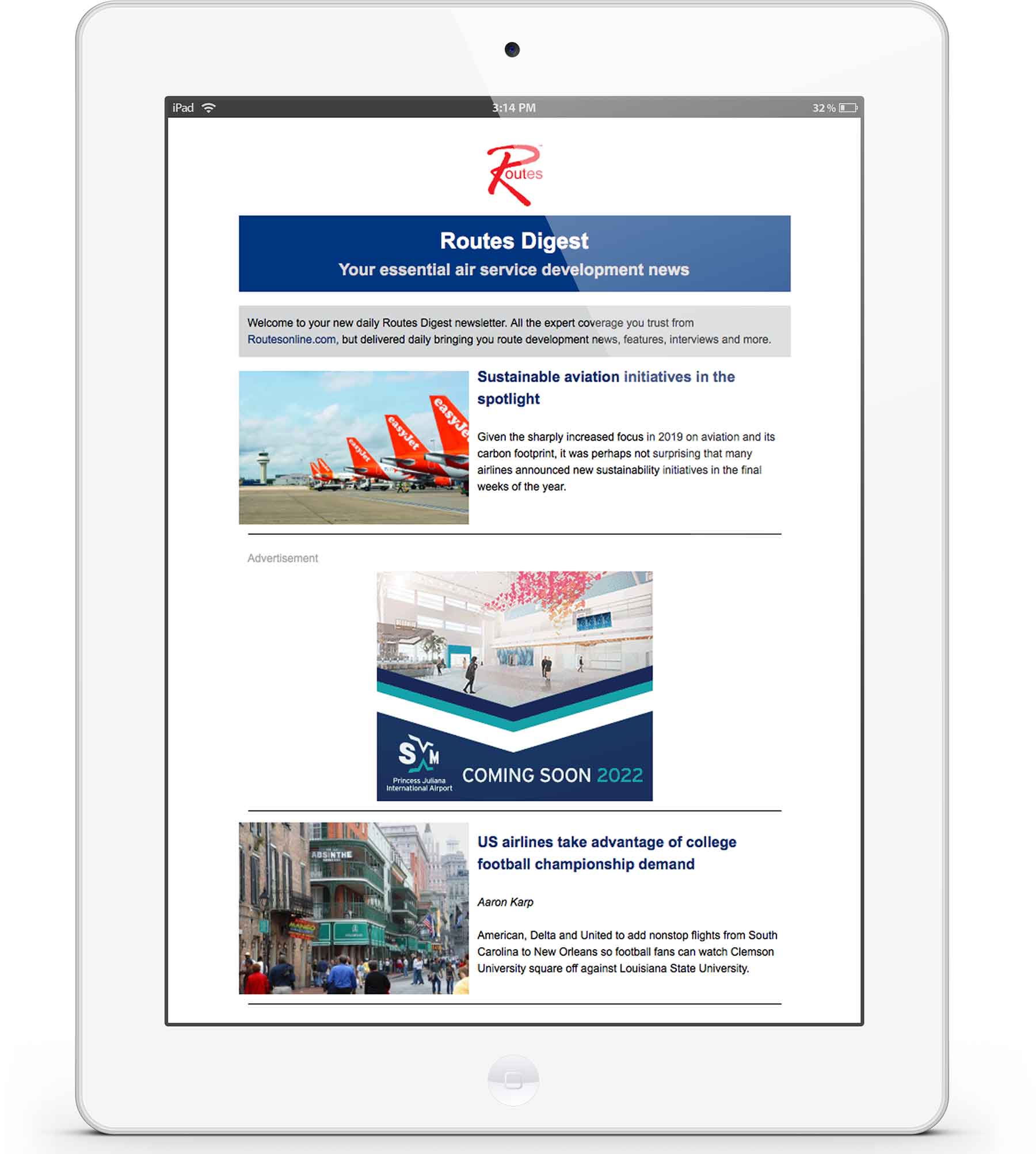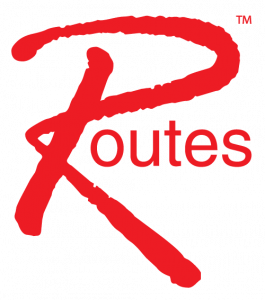 Routes Digest
30,000 air transport professionals, including network executives, receive this daily newsletter that contains critical and relevant content.
With over 5,000 registered airline users and 28 million page views (in 2019), Routesonline is the perfect platform to promote your brand and communicate your marketing messages.
Routes Impact Packages:
Take advantage of these packages that deliver maximum exposure and reach around the 2020 Routes events and across the route network planning industry!
Regional Package (Routes Events):
1 page in Routes magazine

2 full pages in ShowNews

Routesonline, 75K ROS

ATWonline, 75K ROS
World Routes Package:
1 page in Routes magazine

3 full pages in ShowNews

Routesonline, 75K ROS

ATWonline, 75K ROS
Reach even MORE airports, airlines, suppliers and air transport decision-makers with Air Transport World's media portfolio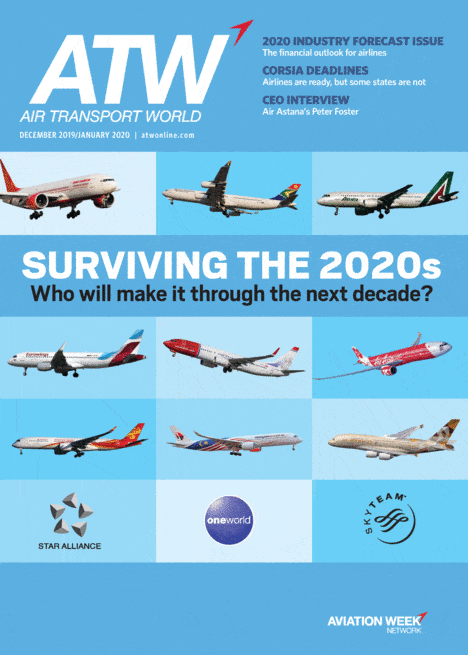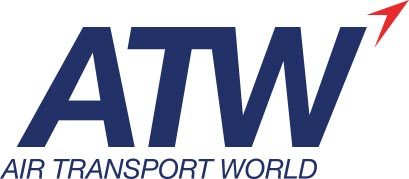 Reach global airline professionals with high-visibility print ads in Air Transport World (ATW) – the leading publication for the global airline industry!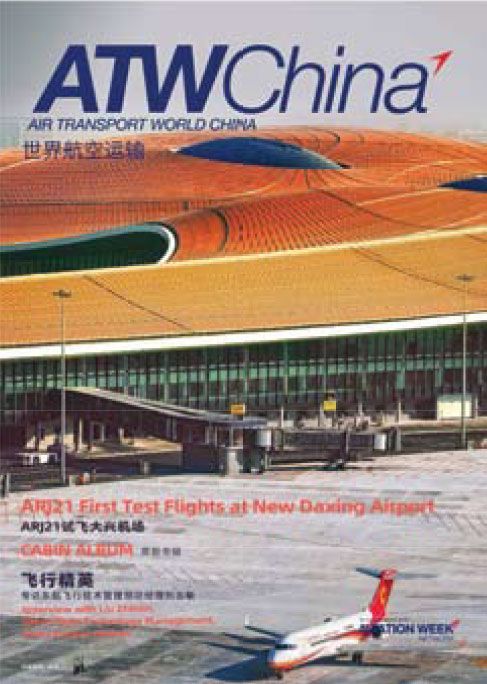 ATW China, published 3x per year in Mandarin provides the opportunity to get your message in front of commercial aviation professionals in Asia with print ads for the comprehensive exposure your brand demands.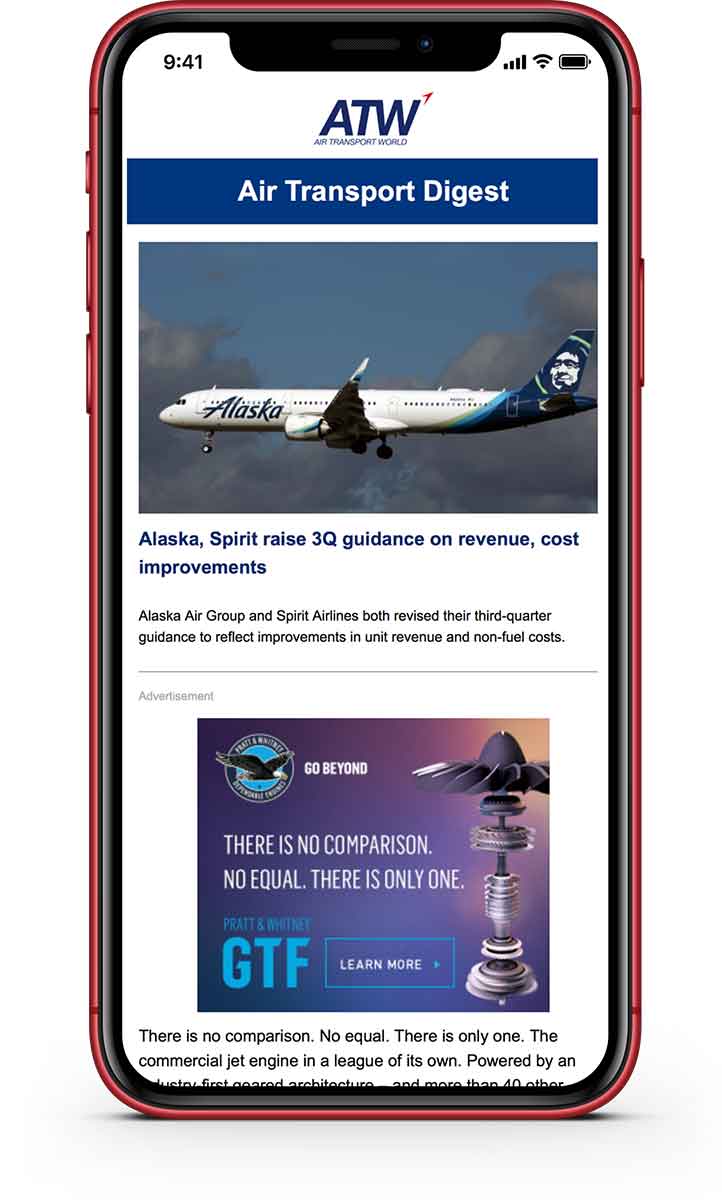 AIR TRANSPORT DIGEST
Powered by ATW, the newsletter reaches more commercial airline decision-makers and influencers who are authorized to make purchasing decisions.
AviationWeek.com/ATW
Your message on AviationWeek.com/ATW is guaranteed to be seen. It's an effective way to expand your reach, find new customers and diversify your revenue stream.
Reach decision-makers and influencers in the #1 source for commercial aviation professionals
100% paid digital delivery to nearly 25,000 commercial aviation professionals, plus bonus print distribution at the global Routes events!
Two high-impact opportunities to choose from:
Routes Event Sponsor (Routes Americas, Routes Asia, Routes Europe, World Routes)
Half page front cover ad and cover 4 ad in print copies
Cover 4 ad and front cover logo with all digital copies
ROB Advertising Opportunities
Full page, 4 color ad
Half page, 4 color ad
Marketing Services —  Reach MORE buyers with MORE impact
Reach over 1.7 million A&D professionals across the globe. Utilize our channels, including our marketing services opportunities to reach your target market, generate leads and make an impact.
What do we deliver?
Industry-leading A&D database across all markets, titles, job functions and geographic locations
Lead generation and lead nurturing programs that include content marketing, content syndication, webinars, audience extension, 3-touch email programs and more
Integrated print/digital programs for streamlined, efficient media buys
Research and analysis offerings that deliver the information you need to make confident decisions
Source - Publishers Own Data: October 2019
Copyright © 2023. All Rights Reserved. Informa Markets, a trading division of Informa PLC.