Dubai Airshow
November 17–21

Dubai, UAE
See how we can work for you
Aerospace & defense professionals attend the Dubai Airshow to do business.  Reach them before they hit the show floor, stand out onsite and continue the conversation once the show has ended.
Target executives at the Dubai Airshow in the industry's
essential show daily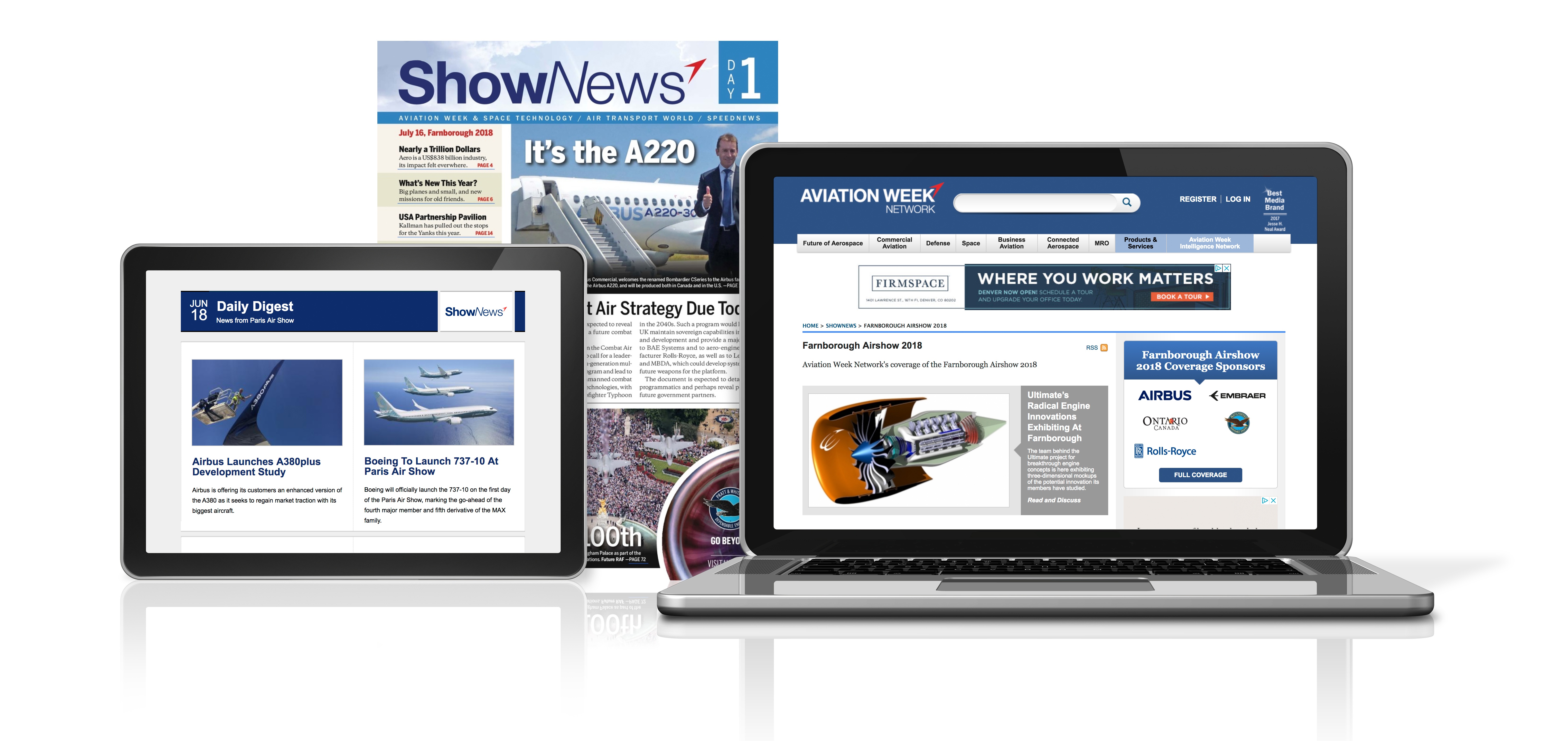 High Value Package
Event Landing Page Sponsorship (Up to 5 Sponsors)
1. Sponsor logo on homepage & event page
2. 728×90, 300×250 & in-article 300×250 across show content
3. Wallpaper on event landing page – SOV
4. Newsletter visibility the week of the show
5.  Native placement – 1X during event

Your show investment goes further with Shownews – Delivering high engagement and value around events.
Publishing November 17, 18, 19
Delivering need-to-know Dubai Airshow news and insights.
Publishing onsite, 3 Issues: November 17, 18, 19
 Ad CLOSE:  OCTOBER 25
Distribution throughout the Dubai Airshow, VIP entrances/exits, static displays & hotel delivery and more.
Dubai Airshow Event Page on AviationWeek.com
Features dedicated coverage of the Dubai Airshow during the event on AviationWeek.com – the digital hub for global A&D professionals.
Aviation Week Daily Digest Newsletter
Morning newsletter that delivers Dubai Airshow content, plus global A&D news to 180,000 A&D professionals.
Aviation Week Daily Digest Evening Edition Newsletter
Exclusive daily sponsorship! (Offered to 3 sponsors, 1 sponsors each day). Delivers dedicated Dubai Airshow coverage each evening of the show to 180,000 A&D professionals.
Sponsorship Includes:
Your logo
Two ad positions
Sponsored content (1 each per day)
Target decision-makers and influencers in the #1 source

for A&D professionals

Make an impact. One message, multiple platforms (print, newsletter and online)
November 11 Issue
Distributed throughout the Dubai Air Show.
November 11 issue: 
Editorial Highlights (subject to change):
• Middle East Defense Update
• Space in the Middle East
• Gulf Carriers Update
AD CLOSE: 10/21
AW&ST Today Newsletter
Weekly Buy:
100% paid newsletter delivered to nearly 60,000 A&D influencers around the globe every day.  Features Dubai Airshow coverage during the week of the event.
AW&ST Gated Content on AviationWeek.com
A&D professionals worldwide turn to AW&ST on AviationWeek.com for key insights and intelligence – even more so during the Dubai Airshow.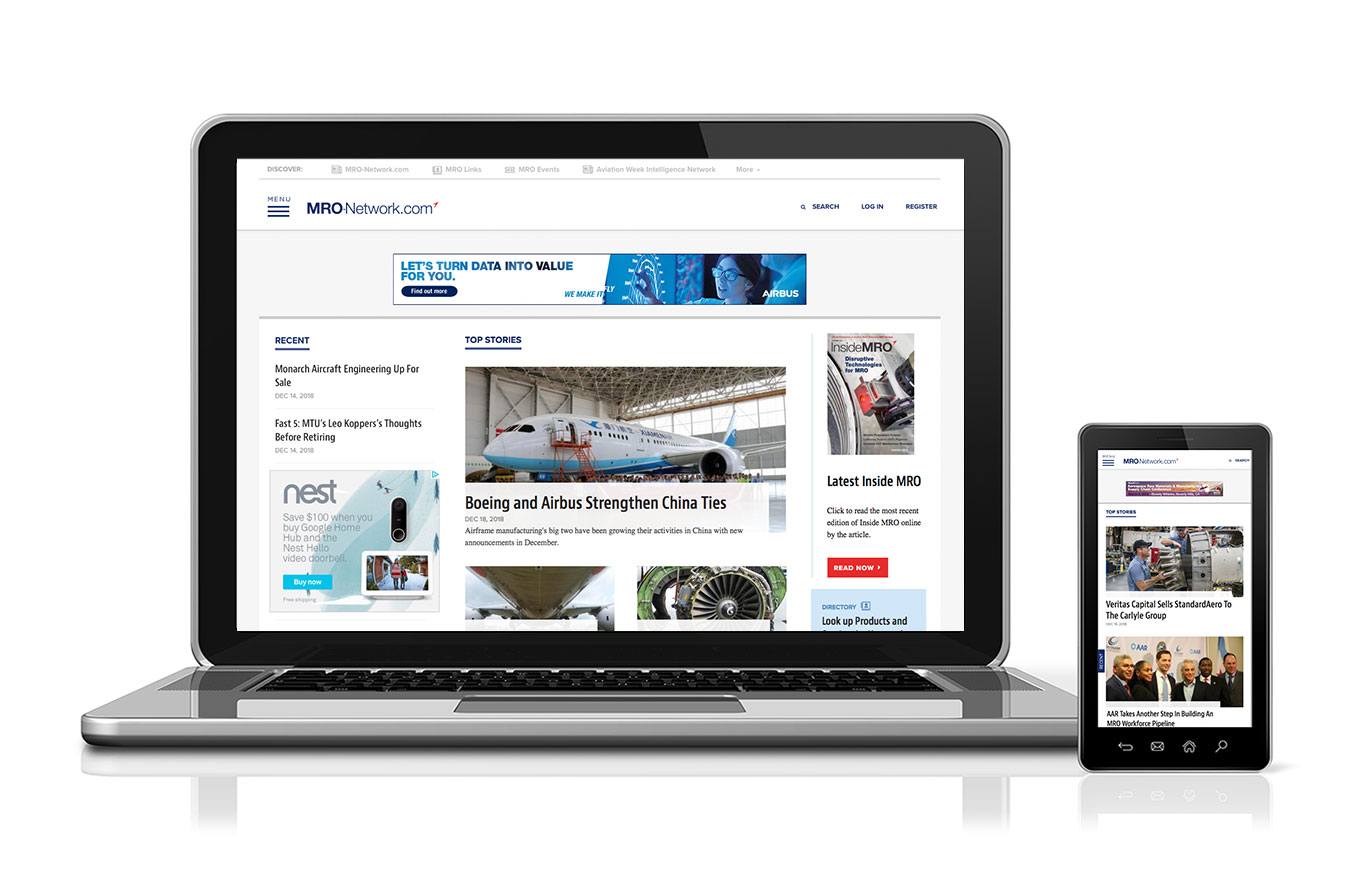 High Value Package
AW&ST's NEXT Package (Print/Digital Week During the Dubai Airshow)
1. Full page print ad in the November 11 issue
2. 300×250, 728×90 and 20,000 impressions on AviationWeek.com's Aviation Week & Space Technology gated content & mobile sites
3. 593×100 (middle) ad in the Aviation Week & Space Technology Today Newsletter
Target airline professionals with the leader in commercial aviation news in print and online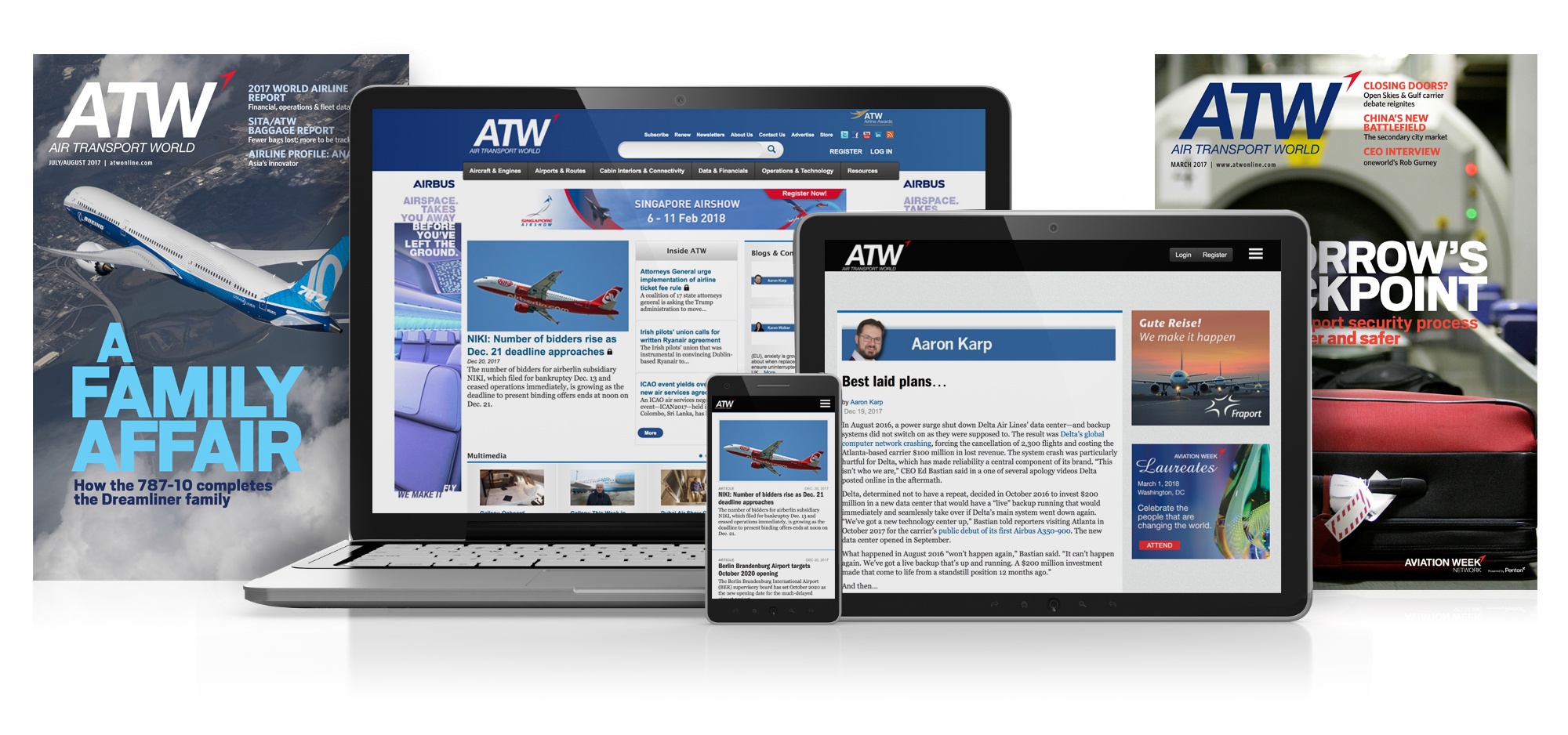 ATW provides balanced international coverage of the commercial air transport industry and reports on the trends that affect the way airlines do business.
November Issue
Distributed at the Dubai Airshow.
Editorial highlights:
Global Alliances
Mid- Range Aircraft
Aircraft Seat Design
AD CLOSE: 10/3
ATW On-Location - Digital Dubai Airshow Coverage
Delivering key Dubai Airshow coverage, interviews and more to commercial aviation & MRO professionals across the globe.
Benefits include:
Sponsor logo placement on the following:
Homepage the week of the Dubai Airshow
On- Location landing page until the next event
On-Location archive page post Dubai
 Logo to run in ATW Daily News each day of the show
Target decision-makers onsite and stand out from the competition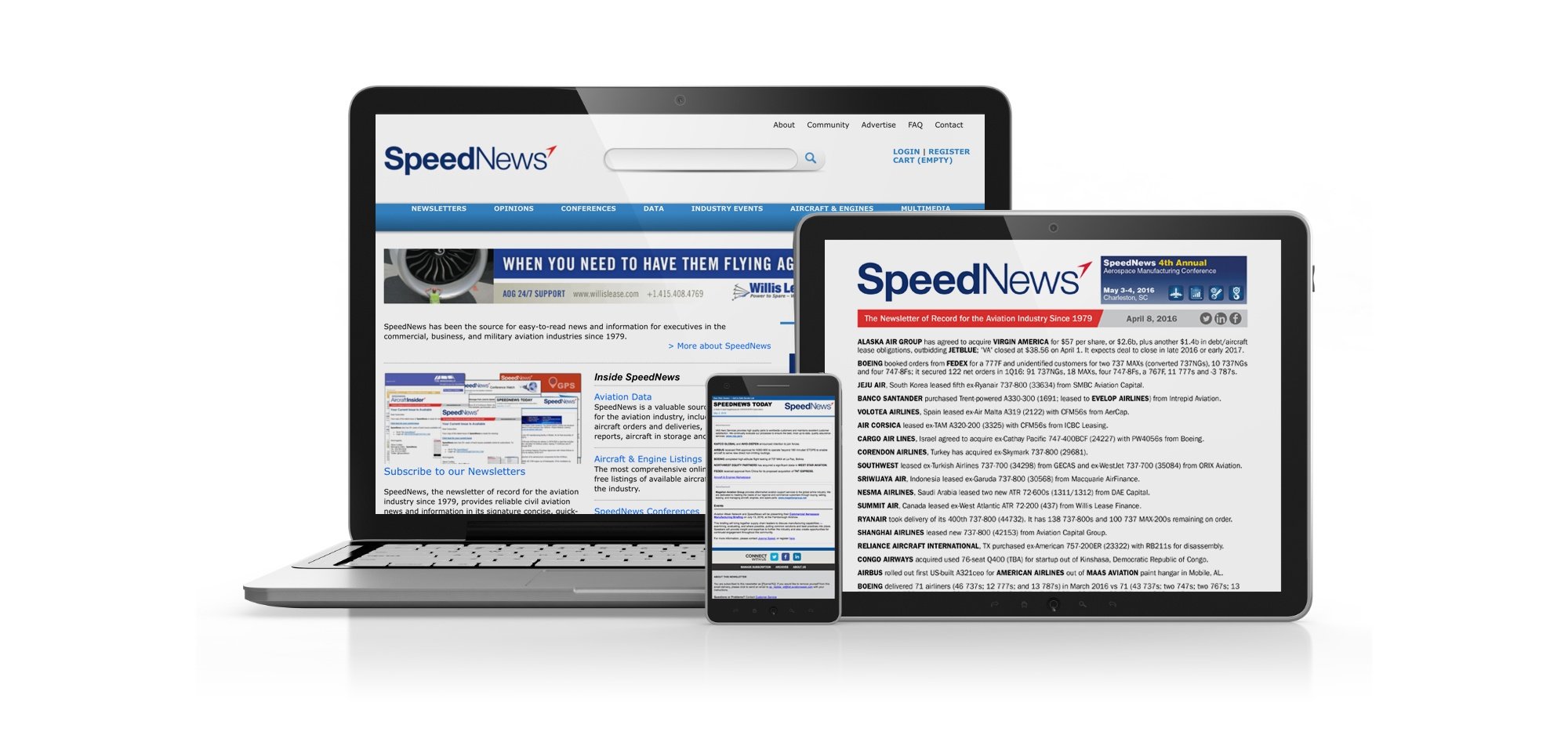 Spotlight your company in the new Dubai Airshow exhibitor section.
High-impact distribution to A&D professionals onsite.
1/6 page ad includes:
Company name, location at the Dubai Airshow, headline,
company website, company distribution, image or logo.
Market briefing sponsorships deliver onsite visibility and reach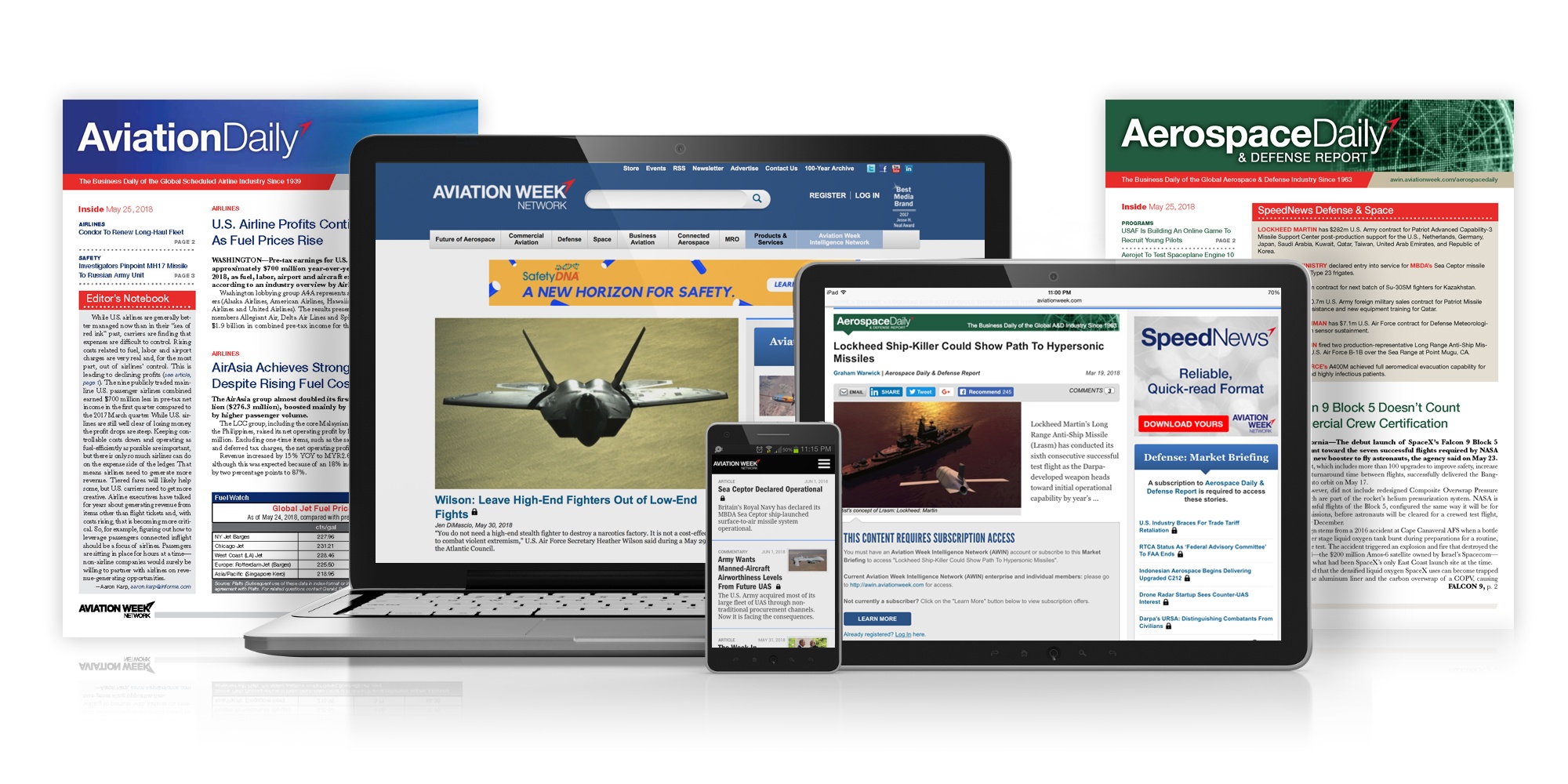 Reach top aviation, aerospace and defense executives in an impactful way onsite at the Dubai Airshow.  Onsite distribution sponsorship includes booth to booth and chalet distribution.
Aviation Daily has a 100% paid circulation!
Build your marketing plans around other key A&D events
Marketing Services —  Reach MORE buyers with MORE impact
Reach more than 60,000 buyers through our multiple channels. Utilize our channels, including our marketing services opportunities to reach your target market, generate leads and make an impact.
What do we deliver?
Industry-leading A&D database across all markets, titles, job functions and geographic locations

Lead generation and lead nurturing programs that include content marketing, content syndication, webinars, audience extension, 3-touch email programs and more

Integrated print/digital programs for streamlined, efficient media buys

Research and analysis offerings that deliver the information you need to make confident decisions
Source - Publishers Own Data: October 2019

Copyright © 2019. All Rights Reserved. Informa Markets, a trading division of Informa PLC.